BeA Coil Nailer 572 DCC
Description
Technical Specifications
Download (pdf)
The 572 DCC BeA pneumatic nailer shoots wire collated coil nails with thickness of 2,1 to 2,4 mm and leg length of 30 to 55 mm.
Application: production of pallets, crates and wooden boxes, interior fittings, drywalls, furniture and other wooden structures, such as prefabricated houses.
Advantages: this tool was designed to perfectly match production efficiency with the operator´s well-being and safety:
- Extremely powerful and robust, ideal for both industrial and heavy use;
- Its adjustable 360° exhaust prevents air from reaching the operator´s face. The protection against dust and dirt installed in the nose piece also takes care of the operator;
- It has an integrated noise absorption system, and its ergonomic handgrip, insulated against cold, makes this tool ideal for reducing effort and gives operator comfort;
- The contact actuation reinforces the attention and care on preventing accidents.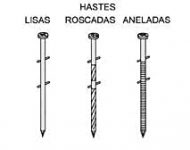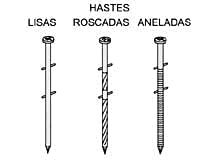 • Manufacture of wooden pallets
• Drums / Barrels
• Boxes and crates
• Wooden fences
• Heavy packaging
Noise level emitted when shooting into the material L WA, 1 s,d= 95 dB
Model: 572 DCC (pregos em coil eletrosoldados)
Weight: 2,55 Kg
Emission sound pressure level at the workstation: L pA, 1s, d= 88 dB
Dimensions (length, height, width): C 293, H 270, L 130 mm
Magazine capacity: 1 coil
Operating pressure: 5 - 8 bar
Nail shank diameter: 2.1 - 2.4 mm
Nail length: 30 - 55 mm
* The above specifications may change at any time, at the sole discretion of the manufacturer.