One stop shop:
One stop shop: find equipment and supplies, technical service and spare parts from a single source. Below you may find your business area and our solution for:
---
Wood packaging industry
(crates, pallets, boxes):
Upholstery, furniture industry, windows and door frames, decks, other timber frames and coffins:

Cartons and corrugated box manufacturers:
Wood and Steel Frame - prefabricated constructions:
Printing industry and supplies distributors: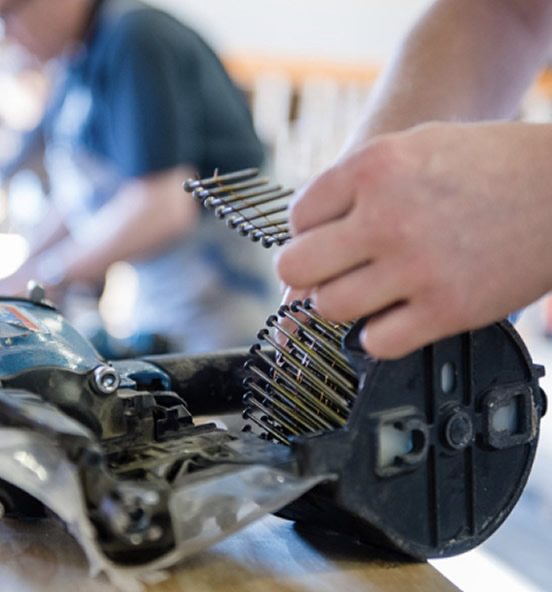 Nationwide toll-free line: 0800-120844
---
Monday to Fridays 08:00 to 17:00 - we are here for you!
To get information about an order already placed, send an e-mail to suporte@miruna.com.br
Ask about our customer service network: technical salespeople, more than 30 sales representatives distributed throughout Brazil, network of national and international resellers and qualified technical assistance to provide service close to your company.
Personalized service for solutions and customizations
.Are you looking for a specific fixing solution for your application or do you need detailed information about our equipment?
.Miruna provides a technical salesperson who can identify solutions that will make your company even more competitive. Contact us.